Record all information about your administrative affairs.
Do not waste your time in piles of papers and files for your administrative work, manage from a single point with Bilimp.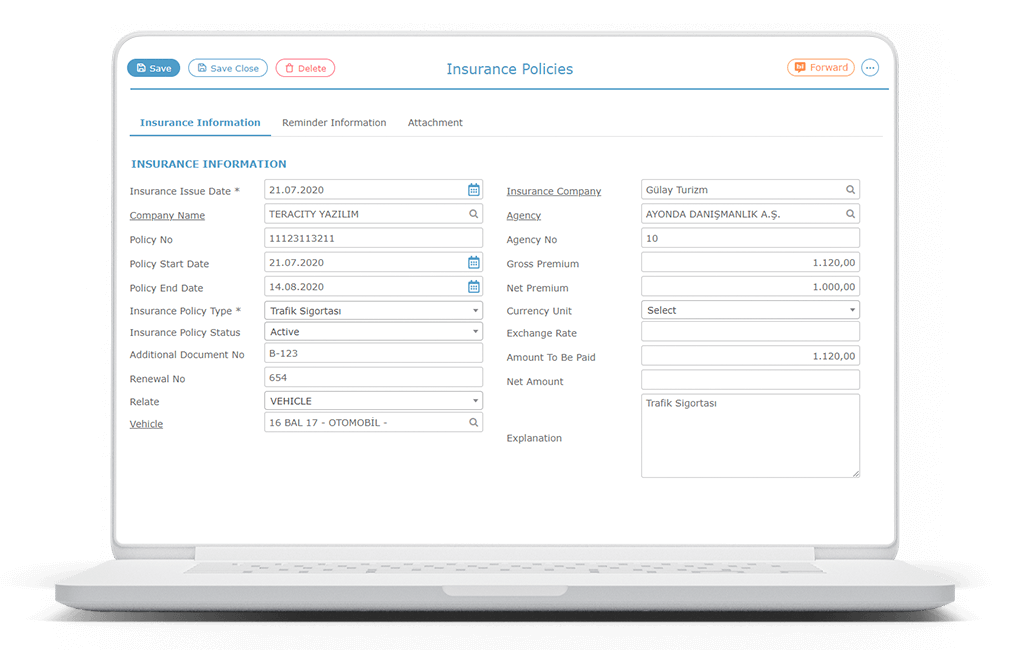 Most businesses continue to follow important works in spreadsheets, in files or with notes. Do not carry out your important works that are dependent on people and open to mistakes, work with special screens with the Bilimp administrative work tool.
Subscriptions
Register your phone and internet lines and associate the lines with your employees.
Save your water, electricity, natural gas subscriptions.
Add special reminders to subscriptions, periodically check prices, monitor your operating expenses.
Define new subscription types, track all subscriptions.
Make the expired subscriptions passive, create your own retrospective archive.
Scan all contracts and documents and add them to the records, and get rid of searching for documents.
Guarantee Letters, Loans, Insurance Policies
Add your insurance policies, specify how long before the end dates you want to be notified, and let the relevant people to be warned by Biri.
Transfer all policies by type, attach policy documents.
Associate the guarantees with the companies and projects, do not skip the extension processes for ongoing works and return works for completed works.
Enter your letters of guarantee by adding the bank information, amount and validity period.
Enter costs, enter agency information.
Always monitor your total coverage amount.
Enter your bank loans and payment dates, stay on track.
Official Documentation
Don't store your important business documents in folders, secure them.
Identify document types and transfer them to Bilimp by specifying authorization levels.
Determine the validity dates, get warnings when the time expires, do not let your work to be interrupted due to expired documents.
Always have your historical document archive available.
Vehicles
Define your rented or own vehicles, assign them to departments.
Process insurance, inspection, maintenance records, let Biri remind you, do not skip deadlines.
Include documents and pictures about each topic.
Process accident and traffic fines.
Automatically calculate fuel usages from assigned tasks and determine vehicle duty costs.
See in your archive the vehicles that you have sold and whose lease has expired, and make retrospective reviews.
Real Estates, Legal Files
Register your leased or owned real estates, archive title deeds, location and other documents.
Keep track the properties that you lease to or from someone else with their related contracts and payment receipts.
Attach all your case files, archive hearing dates and documents.
Add the parties, litigation costs. Do not skip the timed proceedings, constantly follow the case status.
Regular Payments
Register association, chamber memberships, get reminders for payments and renewals.
Add membership documents, access from anywhere.
Passwords
Save the passwords under the responsibility of the administrative affairs department, get rid of the person dependency.
Create authorization groups for passwords and distribute responsibility in a controlled manner. Ensure passwords change regularly.